Our AI Machine Identifies EQT and Stonepeak as Potential Buyers of Zayo
Reuters reported that a consortium including Digital Colony Partners LP, EQT AB and Stonepeak Infrastructure Partners has secured exclusive rights to negotiate a deal to buy U.S. communications infrastructure provider Zayo Group Holdings Inc.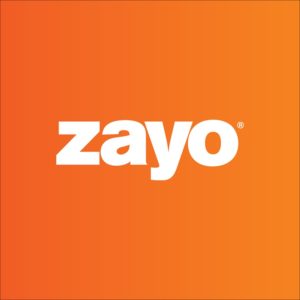 We run FMeasure acquiror recommendation tool using below parameters:
Target Business:  communications infrastructure services, including fiber and bandwidth connectivity, colocation and cloud services
Cash needed for this deal: US$5,000m
There are 16 names generated, 15 of which are PE firms. EQT and Stonepeak are among the list. It seems that Zayo's management and their advisers are talking to some reasonable investors. Full list is below.
| NAME | SCORE | COUNTRY |
| --- | --- | --- |
| Partners Group | 0.69 | SWITZERLAND |
| Permira | 0.40 | GERMANY |
| TPG | 0.30 | UNITED STATES |
| Kohlberg & Company | 0.16 | UNITED STATES |
| Apax Partners | 0.16 | UNITED KINGDOM |
| Vista Equity Partners | 0.13 | UNITED STATES |
| Madison Dearborn Partners | 0.13 | UNITED STATES |
| WestView Capital Partners | 0.13 | UNITED STATES |
| Marlin Equity Partners | 0.13 | UNITED STATES |
| Oakley Capital | 0.13 | UNITED KINGDOM |
| CVC Capital Partners | 0.13 | UNITED KINGDOM |
| Triton | 0.13 | UNITED KINGDOM |
| EQT | 0.09 | SWEDEN |
| GI Partners | 0.07 | UNITED STATES |
| American Tower Corporation (REIT) | 0.07 | UNITED STATES |
| Stonepeak Infrastructure Partners | 0.06 | UNITED STATES |
Further questions and comments can be sent to team@fmeasure.com.
IMPORTANT DISCLAIMER AND DISCLOSURE INFORMATION
This report is prepared and circulated for informational and educational purposes only and is not an offer to sell or the solicitation of an offer to buy any securities or other instruments. The information contained herein is not intended to provide, and should not be relied upon for investment, accounting, legal or tax advice. This document does not purport to advise you personally concerning the nature, potential, value or suitability of any particular sector, geographic region, security, portfolio of securities, transaction, investment strategy or other matter. No consideration has been given to the specific investment needs or risk-tolerances of any recipient. The recipient is reminded that an investment in any security is subject to a number of risks including the risk of a total loss of capital, and that discussion herein does not contain a list or description of relevant risk factors. As always, past performance is no guarantee of future results. The recipient hereof should make an independent investigation of the information described herein, including consulting its own tax, legal, accounting and other advisors about the matters discussed herein. This report does not constitute any form of invitation or inducement by FMeasure Inc. to engage in investment activity.
The views expressed herein are not necessarily the views of FMeasure Inc. or any of its affiliates (collectively, FMeasure), and may be derived from the FMeasure system. Such views (i) may be historic or forward-looking in nature, (ii) may reflect significant assumptions and subjective judgments of the contributors to the FMeasure System as well as, in some instances, the authors of this report, and (iii) are subject to change without notice. FMeasure may have market views or opinions that materially differ from those discussed, and may have a significant financial interest in (or against) one or more of such positions or theses. In some circumstances, this report may employ data derived from third-party sources. No representation is made as to the accuracy of such information and the use of such information in no way implies an endorsement of the source of such information or its validity.
This report may include certain statements and projections regarding the anticipated future performance of various securities, sectors, geographic regions or of the FMeasure System generally. These forward-looking statements are inherently subject to significant business, economic and competitive uncertainties and contingencies, many of which are beyond our control. In addition, these forward-looking statements are subject to assumptions with respect to future business strategies and decisions that are subject to change. Factors which could cause actual results to differ materially from those anticipated include, but are not limited to: competitive and general business, economic, market and political conditions in the United States and abroad from those expected; changes in the legal, regulatory and legislative environments in the markets in which FMeasure operates; and the ability of management to effectively implement certain strategies.
FMeasure makes no representations, express or implied, regarding the accuracy or completeness of this information, and the recipient accepts all risks in relying on this report for any purpose whatsoever.
---
fmeasure
Related Posts