Example: Find Stocks Related to "Coffee"
Step 1: We type in "coffee" in search box, the Find Stocks Related To service will generate a list of stocks for us.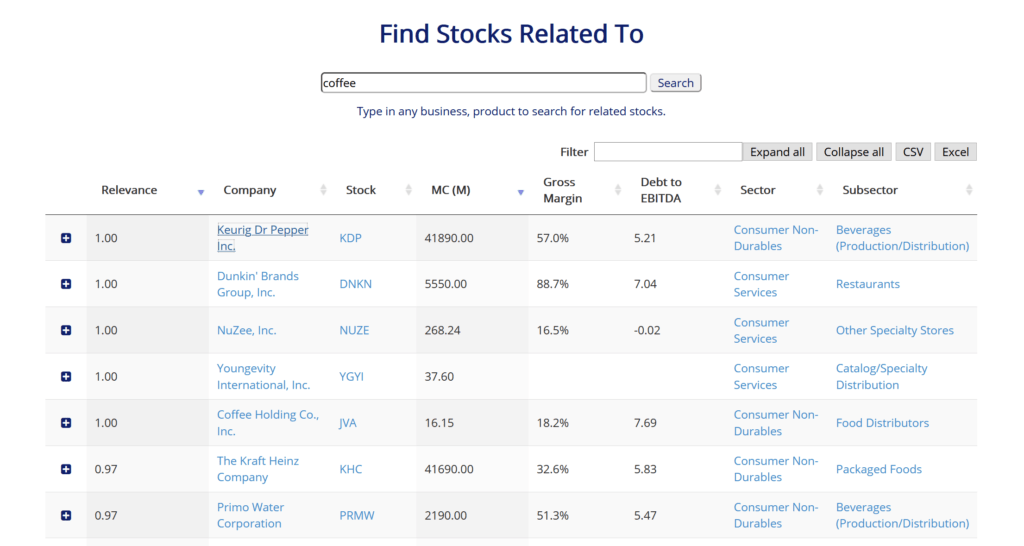 Step 2: If we like to learn more, we can expand a row to see the supporting evidence. For example, when we click on Starbucks, we can see supporting evidence from filing, patent and trademark.